19/05/19 09:49
Cass at the Blind Beggar confirms the Inn From The Cold fundraiser raised a total of $1,745! And 'cause Claire's Campaign, that totals $3,490 to Inn From the Cold!!!

Thanks to everyone for coming, it was great to see old friends and make new ones. Thanks to
Bleeds Green
for partnering with us on a couple of songs.

If you want more of Kevin, John or Dana, they're playing
Dickens Pub this Wednesday
, jazz and show music, with the Wednesday Night Big Band.

Wedding season approaches! It's not too late to book Calgary's favourite street party brass band for your
wedding ceremony or reception
! Ska Punk, ethnic, Star Wars recessional, or Pachelbel's Canon — bride's choice!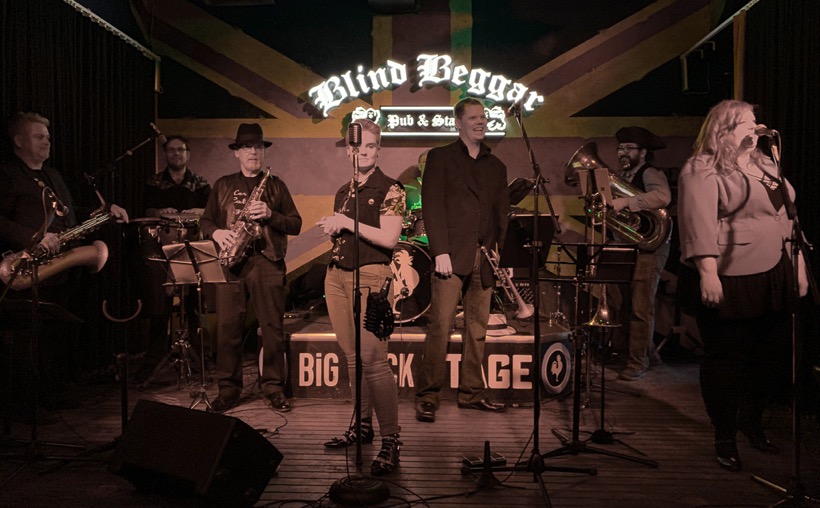 05/05/19 18:40 Filed in:
Video
Snowflk Productions
shot this sweet video for us! Congratulations to Ibrahim and Duncan for coming with their lights and cameras and being so professional. It was great to get this finished product in just a few days, so we can promote
our show at the Blind Beggar Pub
on May 10th. Come see us live at
The Beggar
!
We are proud to be showing off the 2019 edition of Delirium Street Party Brass in support of
Inn From The Cold
at the
Blind Beggar Pub
on
May 10th 2019
. Come see what we've been up to! Jace, Kevin and Tarra will all be singing, with some backup from Dana.
The other bands are:
Bleeds Green
: Green Day tribute band
Safe At Second
: Pop punk
Parkland Drive
"Calgary cover band playing your rock favorites, 90s until now."
kayPink and the Medicine
"Powerful vocals coupled with an energetic, anthem-rock motif gets heads banging, feet tapping, souls searching."
Tickets $15 from any band member (100% to Inn From The Cold), $20 at the door (at least $12.00 to Inn From The Cold), or
at this link.
Doors at 6:00
Bands start at 7:45
18+ no minors
4608 MacLeod Trail SW
We are the second band so come early!
It's John's Birthday eve, come wish him a happy birthday!
Please join the
event on Facebook
and share it with all your friends. Let's party, dance, have fun, and raise some money!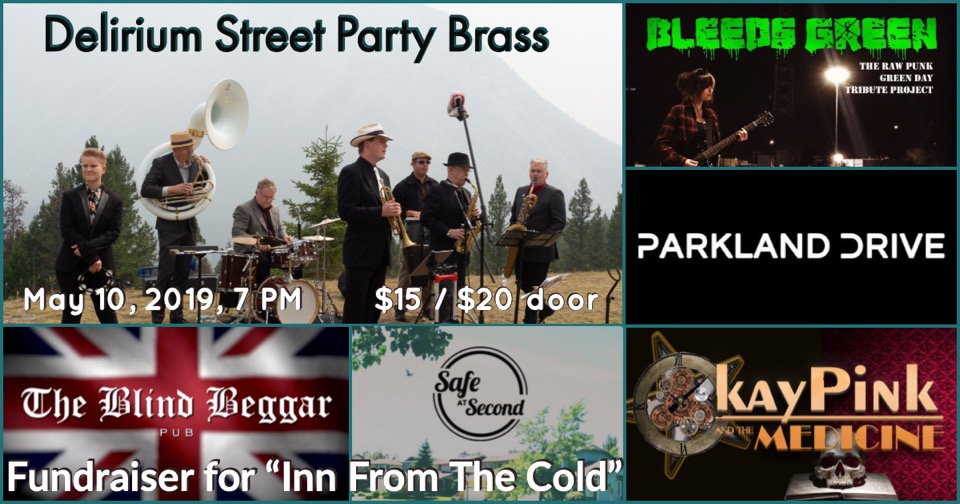 30/03/19 21:16
If you want to know how Delirium Street Party Brass came to be, the best thing to do is to listen to John's
influences playlist
.
Available on
Apple Music
and
Spotify
.
With
Soul Rebels
No Doubt
Lemon Bucket Orkestra
Youngblood Brass Band
Class Action
Five Star Affair
Wednesday Night Big Band
Heavyweights Brass Band
The Cat Empire
Dirty Catfish Brass Band
Taylor Swift
Five Alarm Funk
Broken Brass Ensemble
Brian Setzer Orchestra
Dance Hall Crashers
The Amphetameanies
Shuffle Demons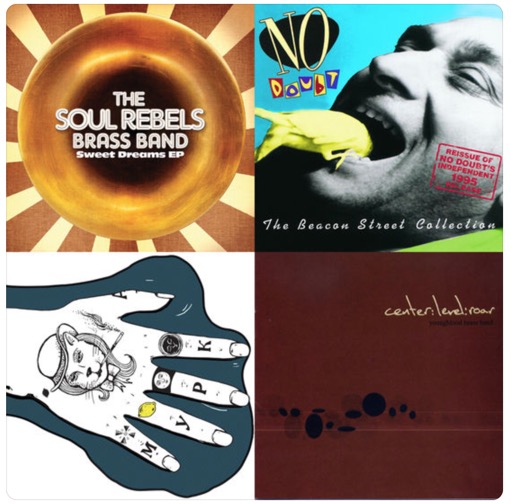 We are proud to release our new single "Stroke Therapy" recorded at
The Beach Audio
by the students at the
The Academy of Production and Recording Arts
.
Stroke Therapy is not about self pleasure. It is about musicians coming together to have a good time. Delirium Street Party Brass suffered a major blow in 2017 when our lead singer suffered a stroke. While awaiting her recovery and return to the band, we focused on enjoying our musical journey together, and sharing the brass horn band love with more musicians in jams, while building the band into something bigger and better. This anthem starts slow with the tuba and builds in layers with different horn solos and increasing drum lines. As it reaches its first climax it drops through a high, bright, loud and clear trumpet solo, then back in the pleasurable layers of jam mental relaxation, before the happy ending back with the brightness of the trumpet.
Our instrumental horn jam single in a 70's jazz funk tradition, our anthem to living life to its fullest and appreciating what you can get or give in the moment.
Listen or buy on
CD Baby
, or stream it or buy it on on
Spotify
,
Apple Music
,
iTunes
,
Amazon Music
and other platforms.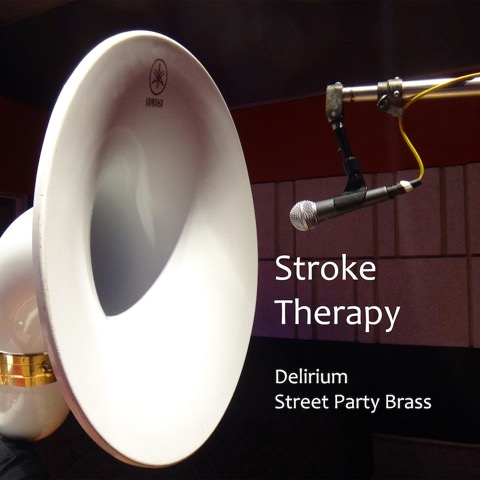 Composer/Arranger/Producer: John Abraham
Recording:
The Academy of Production and Recording Arts
Mixing: Ron Murias
Sousaphone: John Abraham
Trumpet: Kevin Waites
Drums: Ron Murias
Saxophones: Dana Kaukinen, Sean Devitt
Flute: Dana Kaukinen
Trombone: John Abraham
Band: Delirium Street Party Brass
14/02/19 07:07 Filed in:
Album
Delirium Street Party Brass House of the Rising Sun
Released Feb 14, 2019
Delirium Street Party Brass is a ground-breaking brass band from Calgary formed in 2012 to apply New Orleans party Brass Band instrumentation (e.g. "The Soul Rebels") to pop, rock and ska music (e.g. "No Doubt"), with a street-style performance vibe. The band evolved its sound, arrangements, and membership eventually coalescing around Margo Laing's vocal performances. This album celebrates Margo's influence on the band from 2015 until 2017 when she suffered a stroke, from which she is still recovering.
Website:
http://DeliriumSPB.com
Interviews:
Contact John Abraham, 403-383-8024, john@theabrahams.ca
Album URL:
http://store.cdbaby.com/cd/deliriumstreetpartybrass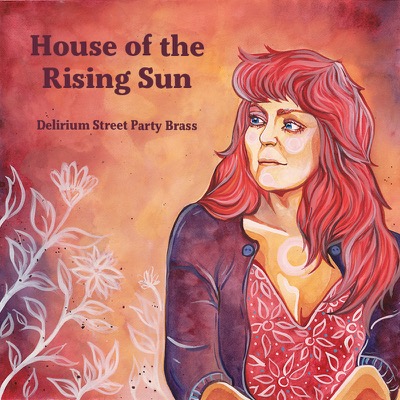 Available on
iTunes
,
Spotify
,
Amazon Music
and other fine online retailers and streaming services
Tracks on Album:
House of the Rising Sun
Featuring the alto sax of Dana Kaukinen
Don't Wait Up
Break up song, lyrics by Margo, music by John Abraham
St. James Infirmary Blues
Traditional, with a shout chorus ending by Dana Kaukinen
Live and Let Die
Bond song arranged by Dana Kaukinen
Killing Me Softly with His Song (Live)
Arranged by Marco Verlaan, live performance from outdoor ContainR stage in Calgary, video available at
https://vimeo.com/dspb/killingme
Sweet Dreams
Never played the same way twice, with audience participation
Members on album:
Margo Laing, Vocals
John Abraham, Trombone, Sousaphone, Leader
Sean Devitt, Tenor and Bari Sax
Ron Murias, Drums
Dana Kaukinen, Saxophone, Bass Trombone
Marco Verlaan, Trumpet
New Members:
Jevon Hills, Tuba
Kevin Waites, Trumpet, Vocals
Jace Laing, Vocals
Davin Urness, Percussion
We are pleased to announce an event we've dreamed about for a long time. An open horn jam "Delirium Style". Bring your drums, your hand percussion, your trumpets, trombones, saxes, flutes, clarinets, tubas, etc., and jump up on stage with us!
Dec 13 2018,
JunctionYYC
, 628 8th Ave SW, 7PM
Multi-genre
All ages to 9PM
No waiting — we'll get you playing something on stage as soon as you are ready!
Educational: we'll help you and/or listen to your advice if you already know it all.
Multi-genre: well known groove songs with repetitive sections so everyone can contribute.
Horn players will carry the harmonies, and drummers/percussionists will carry the rhythms, DeliriumSPB style. (Keyboard players and guitarists are welcome for solos!)
Lead sheets and lyric sheets provided for some songs, for others we'll be using our ears and brains only!
Help us define and expand this new format, grown in Calgary with influences by the worlds best party brass bands.
Great food and drinks at JunctionYYC.
Facebook Event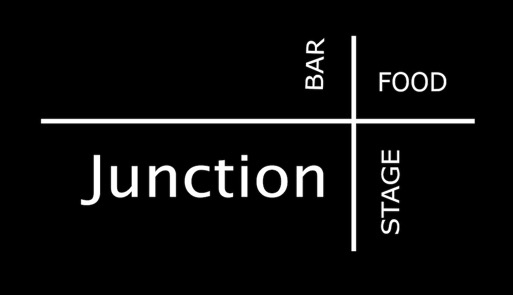 Delirium street.party.brass is proud to announce our debut as a wedding band! Thank you so much to Bri and Shelley for the inspiration and encouragement, they have been instrumental in so much of our journey for the past few months. Jace and Kevin killed it on Vocals! Contact us if you want something unique and special at your wedding.
09/08/18 15:11 Filed in:
Studio
We're hitting Rockin 4 Dollars Wednesday with new tunes. It's Fleetwood Mac night! If you have never been, this week is your chance. It's a great opportunity to hear up-and-coming bands in Calgary, or established bands having fun and trying new material.
We have "Hooked On A Feeling", our secret Fleetwood Mac horn extravaganza, and then either "Born This Way" or our new original "Stroke Therapy" — depending on your votes. So send us a note and we'll see you Wednesday at
Broken City
!
Fleetwod Mac Edition/ Deicha's Birthday - Wednesday June 27th